Lucy Nargizyan
Piano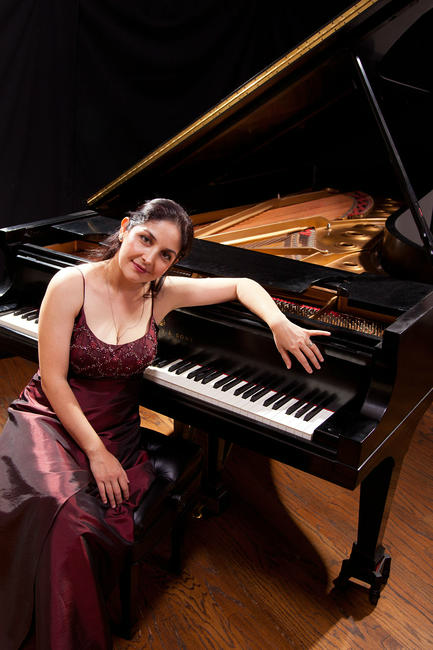 Lucy Nargizyan has been featured as soloist and collaborative pianist throughout the United States, England, Wales, Austria, Italy, Poland, Czech Republic, Bulgaria, Canada, Mexico and Russia. Her performances were broadcast on Russian Radio and Television as well as on Classical KUSC Radio. Dr. Nargizyan has performed as a soloist with the International Chamber Ensemble of Rome, the USC Thornton Chamber Orchestra, El Camino and East Los Angeles College Orchestras, and the Pasadena Community Orchestra. Recently she performed at Walt Disney Concert Hall as part of the Los Angeles Philarmonic Chamber Music Series.
Dr. Nargizyan has won numerous competitions, including the Moscow Young Artist Competition, the Los Angeles Liszt Competition, the USC Concerto Competition, and the Peninsula Young Artists International Festival. She was also a finalist in the Mu Phi Epsilon National Competition. Dr. Nargizyan was the recipient of the "Most Distinguished Musician Award" at the 2005 IBLA International Competition in Italy, where she performed with the Elixir Piano Trio.
Elixir Piano Trio performs traditional and modern repertoire in the United States and internationally. The trio has performed many newly written works and recently recorded compositions by local composer Penka Kouneva.
Lucy Nargizyan was raised in Moscow, Russia. She holds a Bachelor's degree in piano performance from Moscow State Music College, and Masters of Music and a Doctorate degrees in piano performance from the University of Southern California. At USC, she studied with Daniel Pollack, Kevin Fitz-Gerald, and Dennis Thurmond.
Dr. Nargizyan is a dedicated teacher whose students have been prizewinners in many local and state competitions. In addition, her students have transferred to such institutions as USC and Cleveland Institute of Music. Dr. Nargizyan is currently a Professor of Music at East Los Angeles College.